Every year it seems like I never have consistent gifts for Mother and Father's day, I always get my Mom something cool and Dad gets nothing that year or Dad gets something awesome and Mom a forked over Hershey's bar. Seldom do they both get equal gifts. That happened this year again, sorry Mommy... this Father's Day I made my Father these adorable tacos.
I know he shall love them! I haven't named them yet but I will, I want to come up with a cute way to wrap them up them up too. These are so cute, I won't even take credit for making it. Which which means all I have to do is link to her video but I'll act like I'm being a really nice person and giving Ann the credit.
Yesterday I was laying on my bed, it's really hot and I'm sweating, it's like 12:40 AM and I can't go to sleep, so what do I do?
Stalk all the people I subscribe to on YouTube and Blogger. I had nothing else to do you know like sleeping or something like that, so I pull up Ann Le's channel Anneorshine she is the cutest little human ever and makes the coolest of things. I actually discovered her channel from her DIY Accessories video. (Here's the link to that
Ann's DIY Accessories Video
_) And while I'm promoting her here is the link to her blog,
LifeAnnStyle
But anyways I pull up her channels and the first video says DIY Cute Taco Pillow Plushie (Father's Day gift Idea)n | Anneorshine. And I said to myself, I like DIY's, I like cute things, Taco's are BEAUTIFUL and pillows amazing for sleep. I wish I was sleeping. OOOO PLUSHIES. So i clicked on it and was amazed to find the simplicity so after watching it for another ten times I did it the next day. I made a papa taco and a baby taco to kinda resemble me and my father.
Even if it doesn't look like us I feel like it takes the essence of our personality and put it in a taco, I think it even looks a little like us!
The size she did was more pillowy but mine are more plushie seeing the that I have minimal fabric, this is a great DIY for leftover felts because the insides of the taco is just weird shapes hot glued in a taco shell.
Thanks for reading a have a fantastic Fathers Day!
Like, Follow and Comment, it encourages me to make more posts!!
Until Later!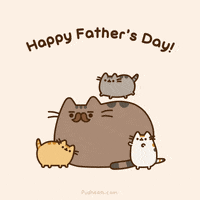 (I couldn't decide for between the two....)